How to Sell T-Shirts Online
There's no better time than the present to start selling t-shirts online.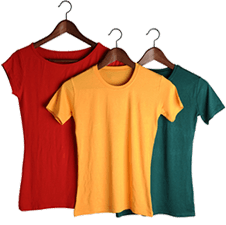 Today, it's easier than ever to break into retail and start an online t-shirt business, especially since demand will always exist in the apparel industry. So, let's take you through everything that you need to know before you start your own successful online t-shirt store.
Understanding the T-Shirt Business
Selling t-shirts online is an extremely saturated industry, mainly due to how easy is to get a store up and running. But, that doesn't mean it's impossible to stand out and become successful. While t-shirts are a popular eCommerce product, the industry is unique in that success is highly dependent on niche designs. There may be millions of shirt stores online, but only yours will have the design that you've created for your specific niche audience. This makes t-shirt stores uniquely easy to set up and quick to profit if you've tapped into the right target group. But, it's not just about creating a great design that people will flock to; you also need to nail down printing, suppliers, fulfillment, online presence, branding, web design, and more to ensure that your online t-shirt business is successful.
Types of T-Shirt Printing
Screen Printing
One of the oldest methods of t-shirt printing, screen printing is done by transferring ink directly onto the shirt using a blocking stencil in the shape of the desired design.
Why You Should Screen Print:
It produces durable and long-lasting results.
It's cost-effective when printing in bulk.
Why You Shouldn't Screen Print:
You can only print simple images and designs.
It's not cost-effective for multiple colors.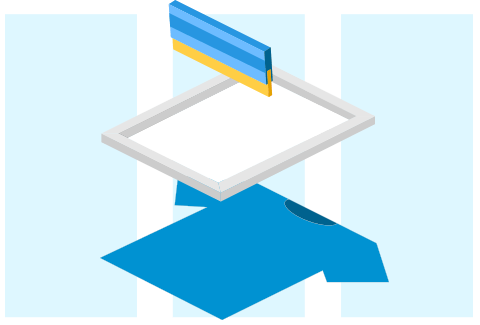 Direct to Garment
DTG, or direct-to-garment, is a form of t-shirt printing that uses a machine which prints ink directly onto the shirt, similar to an ink-jet printer.
Why You Should Use DTG:
You have an unlimited choice of color options.
You can print designs with high-detail accuracy.
Why You Shouldn't Use DTG:
There's no volume discounts because each shirt takes the same time to print.
It's not cost-effective for large production runs.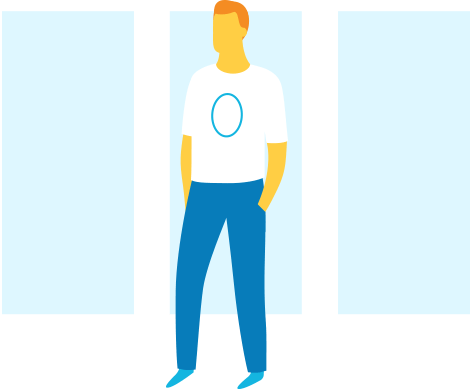 Heat Transfer
Heat transfers, or transfer printing, involves transferring a design from transfer paper onto a shirt with a machine that applies heated pressure to the garment.
Why You Should Heat Transfer:
It's economical for small shirt orders.
It's better for complex designs on light fabrics.
Why You Shouldn't Heat Transfer:
The end result is lower quality and less durable.
It takes more time and work to do yourself.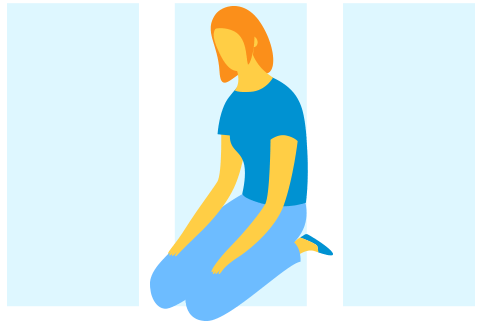 All-Over Printing
Also referred to as cut & sew, all-over printing involved printing on every piece of the t-shirt before it's sewn together.
Why You Should Use All-Over Printing:
It allows you to create a more premium product.
Gives the shirt a seamless print across the entire piece.
Why You Shouldn't Use All-Over Printing:
The base price is higher.
Custom cut and sew prints take longer to make.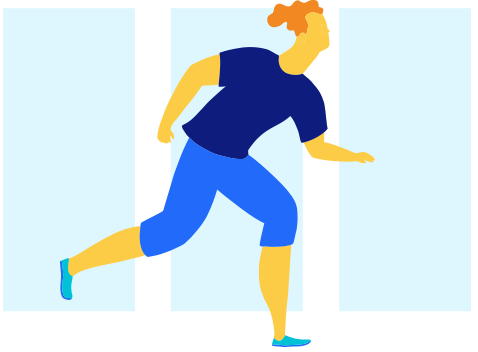 Dye Sublimation
Dye sublimation is a method of t-shirt printing that transfers your design into your t-shirt through ink and heat, similar to heat transfers. The difference is that it uses a specific type of ink that absorbs into the fabric permanently.
Why You Should Use Dye Sublimation:
You have much more freedom with design choices.
The design will stay longer without cracking, peeling, or fading.
Why You Shouldn't Use Dye Sublimation:
You can only use this method with polyester garments.
Designs are susceptible to white creases.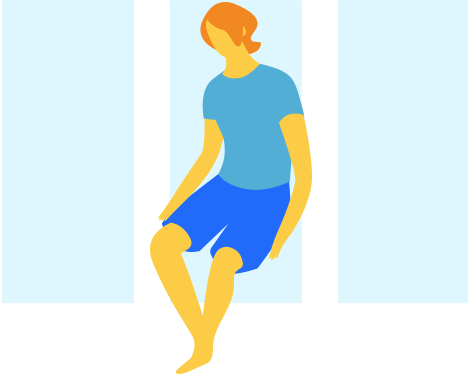 List of Print-On-Demand Dropshippers
Successful Online T-Shirt Stores
Check out our favorite success stories for inspiration.
Succesful Online T-Shirts Businesses Use Shift4Shop
LogoUp is a family-owned embroidered apparel business that specializes in creating custom apparel for companies and organizations that want their logo on shirts, jackets, hats, and more.
Must-Have Features for Selling Shirts Online
Optimize your online store for selling unique designs
Color/Size Options Matrix
With the color/size options matrix, you can use advanced options on any product to differently quantify and configure every unique aspect of the product. You'll be able to add specific weights, inventory numbers, prices, and more for customers to select.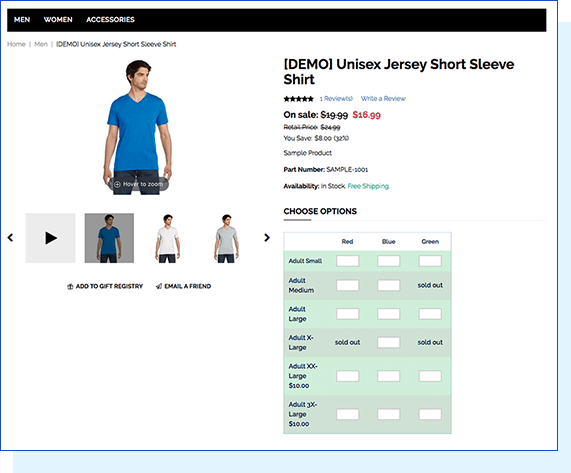 Product Customizer
Using a product customizer, like the Doogma Designer, gives customers the ability to customize the design of their own shirt. With the added feature of dynamic pricing, customers will be able to see how different designs, shirt materials, apparel brands, and printing techniques will look and cost for the final product. This way, you won't have to have a picture and price pre-set for every single possible product option; the product customizer app will do it for you.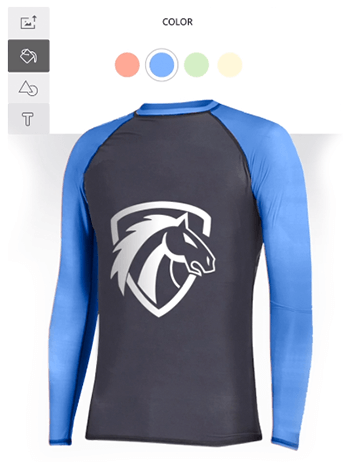 Printful Integration
Your store can be directly integrated with Printful, which is our top recommendation for a print-on-demand fulfillment company. Direct Printful integration will make importing products quick and simple, so you have more time to focus on building your online store and designing your products.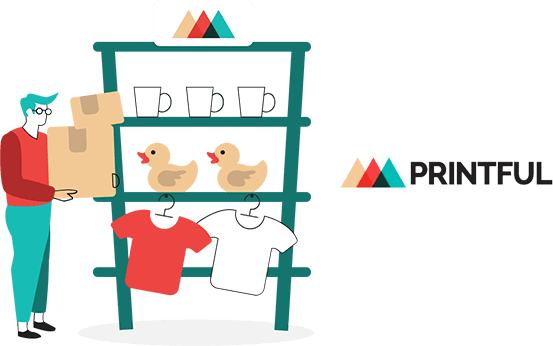 Website Themes for T-Shirt Stores
Stand out with modern themes that showcase your t-shirt designs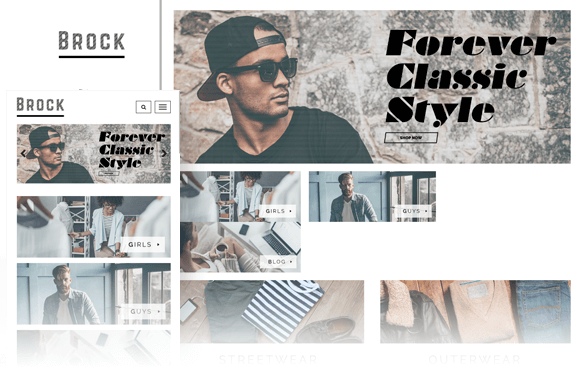 Brock Clothing Website Template
Since your products are heavily focused on design, you want to make sure the theme your online store uses doesn't distract from your shirts. Equipped with a large home page carousel and easy navigation, this theme uses a minimalist design approach that puts your product and images front-and-center. Large photos are perfect for showing off people modelling your t-shirts, which will catch more eyes than just showing a shirt on a hanger. You can even showcase featured design collections on the home page, which is helpful if you have designs that fall into different categories.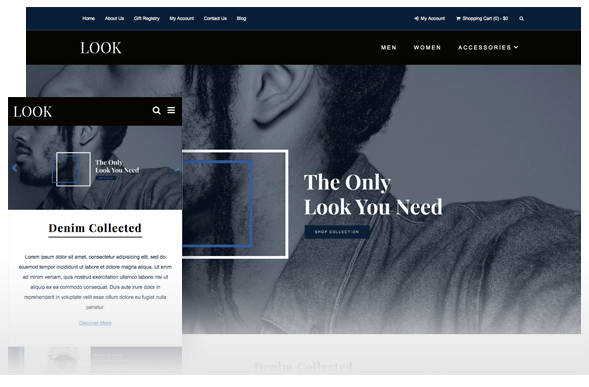 Look Retail Website Template
If your shirt designs are classy and higher up on the fashion spectrum, then this theme may be perfect for your online store. Clean and modern, this theme utilizes a huge carousel banner that is perfect for stylish product and model photography. There's space for you to clearly outline your design vision and the mission of your store, giving your site more depth and making customers more interested. You won't be just another t-shirt store with this design.
How to Sell Shirts Online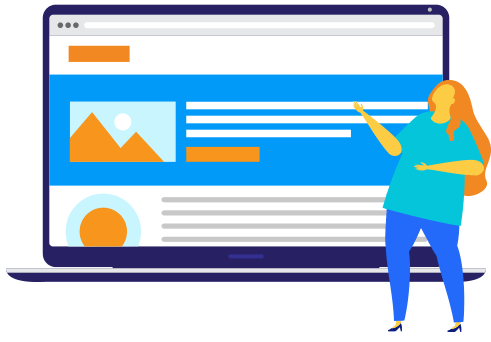 Find your niche

Because graphic t-shirts are in such a highly-saturated market, it's difficult to stand out if you don't determine who your target audience is and what they want to see. Instead of designing something general, like funny phrases, try and design something more specific, like funny grandmother phrases. It's easier to stand out when you focus on a specific audience, so that you can make a name for yourself as the best store for that specific design. Do some research into what niches are trending, and what you may feel is a neglected market. Also, think about what you actually like, because a great way of targeting towards a niche is by filling your own needs and desires.

Create your designs

Your designs should be unique and high-quality; there's nothing worse than being accused of stealing a design or uploading a low-res file that doesn't do your idea justice. Don't worry though; you don't have to be a professional graphic designer to get designs for your shirts. There's a plethora of designers out there that you can hire freelance to design your shirt for you, bringing your vision to life in a way that will look great on a shirt.

Choose your printing method

You want your products to exude quality and make a good name for your brand, so it's important to choose the right printing method. There's a variety of ways that you can print t-shirts yourself, but there's also several print-on-demand suppliers that you can integrate into your store that will print shirts as soon as they're ordered. This way, you won't ever be responsible for printing shirts yourself, holding inventory, or shipping products. Different print-on-demand suppliers use varying printing techniques, brands, and materials, so be sure to look into which supplier works best with your vision.

Decide where you'll sell

Now that you've figured out your products, you'll need to decide on what platform you'd like to sell them on. There's a decent list of t-shirt marketplaces that you can list your products for sale on, including Teespring, Zazzle, Threadless, and Redbubble. But, these marketplaces often deduct hefty fees from every sale that you make, so you might want to consider building your own online store with an eCommerce platform like Shift4Shop.

Build your online store

If you've decided to start selling with an eCommerce platform like Shift4Shop, then you'll need to start building your online store. Choose the website theme that best fits your t-shirt designs and products, and customize it to better fit your personal brand. Enable all of the features that you'll need to in order to run your business effectively, such as a print-on-demand integration and a product customizer tool. Make sure that all of your payment and shipping methods are set-up properly, and then you're ready to launch your site!

Start marketing

After you get your store up and running, you can start working on your online presence. A huge aspect of getting your online t-shirt store off the ground is by marketing your unique brand and your one-of-a-kind products. Establish your personal brand, your company's voice and mission, and get to work on building up social media power. Work on dominating the search engines with unique keywords and search terms that your niche products will rank well with. Most of all, get your name out there and make people want to care about the product you're putting out.
Shift4Shop includes everything you need to sell shirts online
Frequently Asked Questions
How do I design my shirts?
If you're an artist looking to sell your designs, or if you have some design skill and would like to create simple designs yourself, you can use a program like Adobe Photoshop to illustrate what you want to be on your final products. However, you can also get help from designers in communities like Dribble and Behance, where you can search for the design style you'd like to use and connect with designers who may be willing to create a design for your products.
How do I print my shirts?
You can either print your shirt designs yourself using heat transfers, screen printing, or dye sublimation, or you can get your shirts printed by a third-party print-on-demand
fulfillment supplier
that uses direct-to-garment and cut & sew printing. Printing shirts yourself may garner you more profits, since print-on-demand services charge more per shirt due to the labor involved, but you'll have to do more work and spend more time on products yourself. This is ultimately up to you, and how you want to approach your business.
How do I build my online store?
With Shift4Shop, it's easy to get your store up and running. Simply sign up and begin building your online store using Shift4Shop's store builder, which allows you to choose a theme that you can customize to fit your brand, add all of your products into your store's inventory, and set up all of the backend processes so that your store runs smoothly.
How do I market my business?
There's a lot of ways that you can do this, but the main forms of marketing that you should focus on are social media marketing and search engine optimization. Formulate your brand and its personality, and start building a presence online to target towards the community your products are fit for. At the same time, start optimizing your online store to dominate the keywords that your products are associated with.