How to Sell Costumes Online
Now is a prime time to learn how to build a costumes eCommerce website.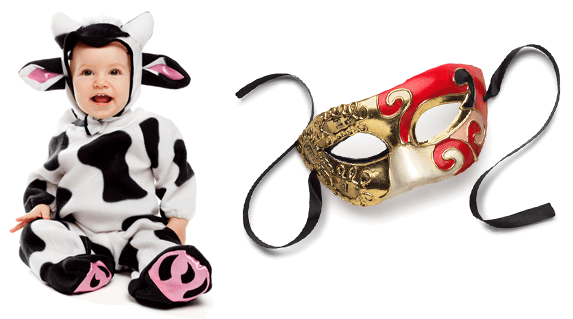 If espionage is your game, you probably have a good handle on disguises
Maybe you're just a Halloween fanatic looking to cash in on your love of dressing up. Whatever the reason, learning how to build a costumes eCommerce website is easier than ever before. Today's technology is simple to use and integrates plenty of great features that can help you get off the ground DIY style.
How to Build a Costumes eCommerce Website
Software is a crucial part of establishing a successful online business
A little bit of research and some hard work is the best recipe to get your store started. Research your competitors, the market, popular costume brands—and don't forget to spend time figuring out which technology best suits your store. As you set out to learn how to build a costumes eCommerce website, take a look at some of these tips to get you moving on the right foot.
Your software shouldn't be scary
In fact, it should be a breeze for you to navigate, regardless of how much tech experience you have. Software is a crucial part of establishing a successful online business. You want a company that is there for you. That means dedicated support without long waits, available on demand at any time of the day.
If your software seems intimidating, it very well might be. As you learn how to build a costume eCommerce store, take your software platform into serious consideration.
Create your identity and post it
You're about to start a company, so you'll need a name and corresponding brand information. Dig deep and create an identity for your brand. Then, upload it into your online store. Make sure to create an 'about' page that accurately represents your store. Choose a URL that reflects your name well. Plaster your name on every page of your site.
Upload your products, complete with pictures
When you're ready, it's time to upload the products into your store. You shouldn't have to do this manually; instead, you should have a bulk upload feature. Then, you can go back and fine-tune the information as you continue to learn how to build a costume eCommerce website.
Of course, you're starting a costume store so you'll want plenty of visuals. Find a software platform that has a strong, built-in picture editor and upload pictures that correspond to the products. Use models and high-res images for a strong visual presence.
Select shipping methods that make sense for your business
To get your products to their destinations, you'll want to work with a reliable, affordable shipping provider. Your shopping cart software solution should have easy ways to integrate with popular shipping companies like FedEx and UPS. Having a direct feed to your shipping provider is a crucial part of learning how to build a costume eCommerce website the right way.
How to Sell Costumes Online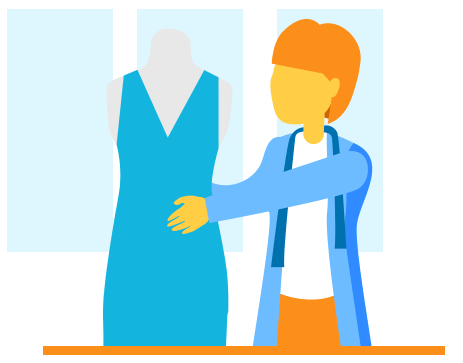 As a kid, playing dress-up was only a game. Now, adults can get in on the fun and make some money by learning how to sell costumes online . And costumes aren't only purchased during Halloween; drama companies and cosplay enthusiasts are just two examples that come to mind. The market for buying costumes is year-round, and anyone looking to get in on the exploding ecommerce market has a great opportunity to prosper.
The process is both an art and a science, but it takes a strong foundation for a successful online business to flourish. As you set out to learn how to sell costumes online, you may be surprised at how easy it is to construct that foundation. All you need are the right tools and a strong work ethic to make a name for your store and start profiting off of your business. Follow these steps to get started.
Find a strong distributor
Do a search for costume distributors. It'll return a ton of results. Before you even get started with your store, you'll have to sift through these distributors and find the ones that sell high-quality costumes. Get in contact with each manufacturer you choose to work with and establish a working relationship, complete with pricing and other crucial details. As you learn how to sell costumes online, you'll understand that strong business relationships are crucial to your store.
Hook up with a photographer
Some manufacturers and distributors may send over pictures for you to post on your storefront. To add a little of your own flair, you may want to work with a photographer to produce high-quality pictures of costumes in real situations. That way, shoppers can visualize their purchases before they spend the money, increasing the likelihood they'll buy. Pictures are truly a powerful part of how to sell costumes online.
Create the right theme, look and feel
Online costume shops have stiff competition. To differentiate your store from the competition, it's important to find a twist on the typical online shopping experience. It could be something as simple as using pictures of people wearing costumes in inappropriate settings. Or, it might mean narrowing the focus of your store to target only costumes for plays, or costumes for children.
Get up and running with the perfect software
Just as a great costume is made of high-quality fabric, your store should utilize a strong software platform. As you learn how to sell costumes online, you'll learn that you can save lots of time and effort with the right shopping cart solution—especially one that allows you to upload high-quality photos quickly and easily.
Grow your Online Business with Our Sell More Tools
A suite of tools to help you sell more every day in your store

Daily Deals
Autoresponders
Group Deals
Abandoned Cart Emails
Make-an-Offer
Product Reviews Emails
Social Wish-Lists
Newsletter Smartlists
Gift Registry
Expert Technical Support.
When You Need it and How you Need it.
Your ecommerce platform is only as good as the people supporting it!
24x7x365 Expert Support
Our Support Team never rests, just like your business, we're always open!
Tickets, Phone and Chat
Contact us via our Support Ticket System, Phone or Live Chat.
United States Based
Never outsourced, our Support Team operates 100% in-house from our South Florida offices.