How to Sell Fabrics Online
Share your passion for fabrics with a world of elite crafters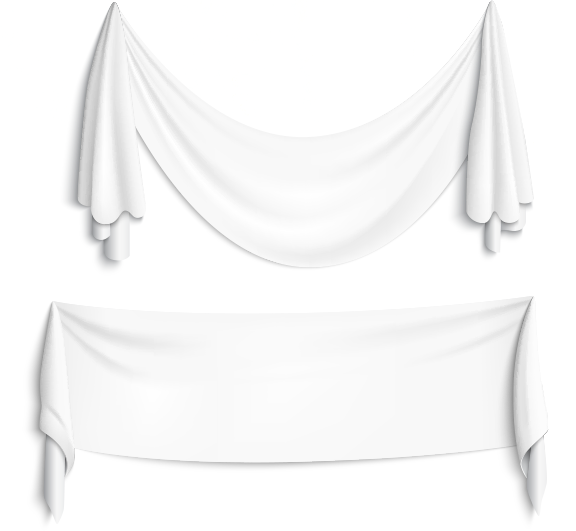 Build an Online Fabric Store that's a Cut above the Rest
So you want to learn how to sell fabrics online, but you're worried setting up your own business will take too much time. Today's DIY ethic should be enough to give you hope that starting an online fabric store isn't quite as tricky as you might imagine. When you set up your own shopping cart software, the entrepreneurial spirit will take over and you'll be selling to a wide audience quite soon.
Perhaps the biggest hurdle to get over is getting started. But don't worry: we're here to help. Becoming a fabric reseller takes some preparation, but it'll be a piece of cake once you get started. Just follow the steps below and you'll have a strong sense of how to sell online in no time!
Helpful Tips for Starting an Online Fabric Business
Put some thought into your store and domain name
If you want your online store to show up high in the rankings, you're going to need include descriptive keywords. A name like "Katie's Store" won't inspire potential customers to visit you. "Katie's Fabric Store," on the other hand, makes much more sense.
There are plenty of cost-effective shopping cart software solutions on the market (like Shift4Shop), so you should have plenty of options to evaluate before you launch your store and show your competition how to sell fabrics online.
Start buying fabrics wholesale
You can find a slew of different wholesale fabric suppliers online who offer bulk products at good prices. Then, you can turn around and sell those products at direct-to-consumer prices. Reselling is a simple task that applies to a variety of industries, but fabric is one of the easiest.
Take detailed photos of your products
Make sure to include helpers to determine the size of the patterns on each piece. Including a ruler in the picture is a great way to do this.
Include detailed descriptions
When you're considering factors for how to sell fabrics online, make sure to include detailed descriptions of each product, featuring all of the information that might be relevant to a shopper (size, color variations, types of materials, etc.).
Integrate an automated shipping system
Some shopping carts offer you partner programs with online shipping solution providers. If you send your stock to one of their designated warehouses, you can set up a direct integration that feeds orders directly to the order fulfillment provider. It'll save you a ton of time and money.
There is definitely more work involved in this process than what's outlined above, but you now have the basics on how to sell fabrics online. Getting started with the tips above and taking advantage of built-in shopping cart marketing tools will get you well on your way to success as a DIY online business. Don't get discouraged if you're not selling anything your first couple weeks; it takes a little time for Google to start reading your site.
Create your fabric store business plan
Your fabric store business plan is vital to your success, and for more than one reason. First, your business plan provides a strong foundation from which to move forward without losing momentum by wondering what to do next. Learn how to write a business plan for your online business.
How to Build a Fabrics eCommerce Website
Wrap yourself in the material of leadership — start your own online business selling fabrics. If you're considering learning how to build a fabrics eCommerce website, you'll be happy to learn that it's easier than you might think. The technology is simple to use, and you won't have to spend too much to get up and running. Sewing together a strong business depends on how hard you're willing to work.
You won't need needles or machines to design your store layout
Of course, it helps if you have a little experience with fabrics. A passion for sewing, knitting, textiles or decorating is also a strength you can use to get moving. Ready to learn how to build a fabrics eCommerce website? Take a look at some tips to get your business off the ground and moving.
Weave your software platform into your business
Regardless of your level of tech expertise, you want a shopping cart software solution that's simple to use. A smaller learning curve means more time to figure out how features apply to your business.
Because you're new to online business, a strong support line is a must-have. Make sure support technicians are available all of the time (even off hours). And align your business with a company that can fall back on a long history of success in eCommerce. With their help, you'll understand how to build a fabrics eCommerce website in no time.
Design your online store
It doesn't take masterful creative skills to design your store layout. All you need is a software platform that makes it simple for you to choose a prebuilt layout and customize it. Or, if you want to build everything from the ground up and have a little extra cash lying around, hire a design team and give them access to your store's CSS so they can implement it.
Input your products into the system
As you begin to understand how to build a fabrics eCommerce store, you'll want to start uploading your products into your backend software. Your product pages will have several elements that are crucial to your customers. For instance, you'll want to feature high-res photos and include a color swatch so they can see each fabric type in the color of their choice.
You'll also want to fill out the product descriptions as accurately as possible so shoppers have no doubt what the fabric feels like. Customers need to know what amount of fabric the price represents as well.
Select shipping methods
Shoppers want to receive their product in good shape, so it's important to work with a big name shipping company like FedEx or UPS to get your products out to the public. Learning how to build a fabrics eCommerce website means using logistics. Of course, your software and shipper will work together to make heads and tails of it for you.
Shift4Shop provides the Best eCommerce Solution for
You to Sell Fabric.
Fractional
Quantities
Allow customers to order fractions of yards for the different fabrics available.
Minimum and
Maximum Orders
Ability to set Minimum and Maximum order quantities for each fabric.
Bulk Order
Feature
Allow customers to place large orders for different types of fabrics from the same page.
Customer Q&A
on Downloads
Let customers post questions about your fabrics and share their knowledge with one another.
Sell on Mobile, Sell Socially, Sell Everywhere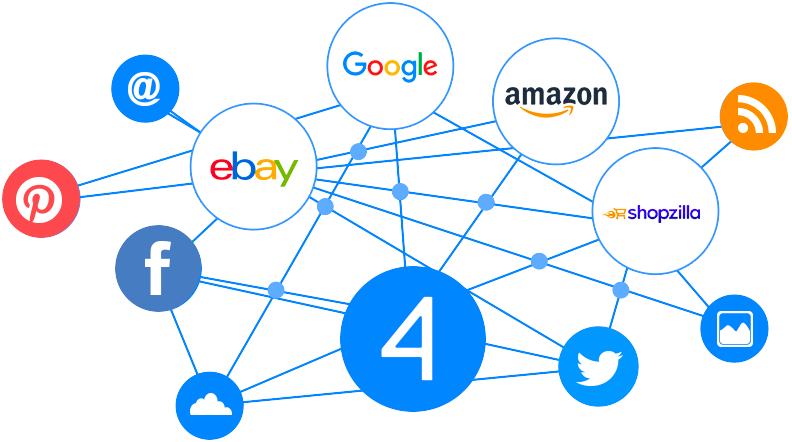 Social Media Selling
Integrations with popular social networks let enthusiastic customers share your products with other crafters.
Designed for Any Device
Your Shift4Shop store will look great on tablets and smartphones, including the all-important product images.
Connect with eBay and Amazon
Expand your customer base by selling on the largest eCommerce marketplaces right from your store.
Dominate The Search Engines
Designed with SEO in mind to get you ahead of the competition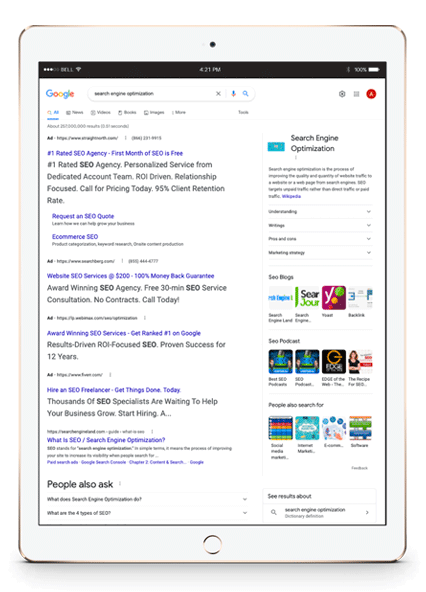 Entire Store is Search Engine Optimized
From the home page to category, product, blog, and content pages; every facet of your site has been optimized for search engines.
Google Analytics
Universal Google Analytics with eCommerce Tracking is built right in!  Simply enter your Google Analytics account ID and you're good to go.
Built-in SEO Optimized Blog
Includes a fully functional blogging content management system with which you can publish your own articles right from your store!
Advanced SEO Tools
Sitemap builder, Canonical URLs, 301 redirects, Custom File Names, Robots.txt editor, Dynamic Meta tags — Everything you need to make your store search engine optimized!
Advanced Store Statistics
Quickly see which items sell the most, your store's most active categories, best customers, best days of the week, and more!
Grow Your Online Fabric Store with Our Sell More Tools
A suite of tools to help you sell more every day in your store

Daily Deals
Autoresponders
Group Deals
Abandoned Cart Emails
Make-an-Offer
Product Reviews Emails
Social Wish-Lists
Newsletter Smartlists
Gift Registry
Expert Technical Support.
When You Need it and How you Need it.
Your ecommerce platform is only as good as the people supporting it!
24x7x365 Expert Support
Our Support Team never rests. Just like your business, we're always open!
Tickets, Phone and Chat
Contact us via our Support Ticket System, Phone or Live Chat.
United States Based
Never outsourced, our Support Team operates 100% in-house from our South Florida offices.