How to Sell Flowers Online
Now is a prime time to learn how to build a flowers ecommerce website.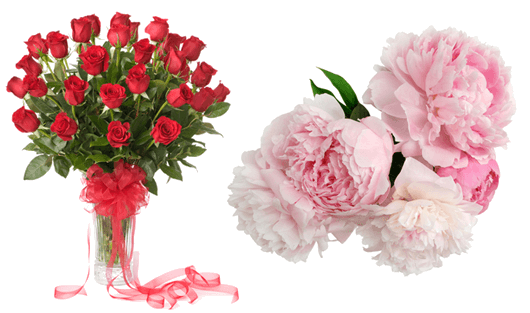 Stop and smell the roses: there's a whole big world of online retail out there, just waiting for you to take part!
If you're ready to learn how to build a flowers eCommerce website, we're ready to help you get started. It helps to be a floral expert (or have a general passion for flowers). It's also nice if you have a bit of experience with the world of digital marketing.
How to Build a Flowers eCommerce Website
To plant the seeds of success, you need fertile soil.
In the long run, you won't need much to get your store up and running. You just need to be driven and ready to do a little research to make sure you're doing everything correctly. Let's get started learning how to build a flowers eCommerce website with a few tips from your friends at Shift4Shop.
If you want to grow, you'll need software that is rich in nutrients
To plant the seeds of success, you need fertile soil. Consider your software as the ground where you'll set roots. As such, you'll need a software solution that gives you the support system you need to thrive.
Look for customer support that is readily available and doesn't require you to wait out long lines. Find a pattern of success among the software company's other customers. Make sure they have a long history in online retail. That way, you'll have a helping hand as you learn how to build a flowers eCommerce website.
Plant your company information
To create a website that stands out from the rest, you will create your unique identity. Once you've claimed a URL that represents your brand name, you'll start inputting all of the information you need into your software platform. That means placing your logo on every page, creating an 'about' section that represents your story and values and making sure your metadata matches your story.
Give your customers colorful ways to pay
Online shoppers are used to certain payment options. As you learn how to build a flowers eCommerce website, you'll understand how important trust really is. You have an opportunity to establish that trust early on by integrating recognized ways to pay like Amazon Payments, Google Checkout or PayPal Express.
Shipping is an important consideration for flowers
With flowers, you'll be dealing with a more sensitive shipping situation than with other products. As such, you'll need to find shipping companies that can refrigerate shipments and make sure to deliver the flowers in good condition.
Your software solution should also give you simple ways to connect your system with the shipping company. That way, orders can feed directly to the shippers, ensuring that nothing is lost in translation during manual transfers. This an absolutely crucial part of learning how to build a flowers eCommerce website.
How to Sell Flowers Online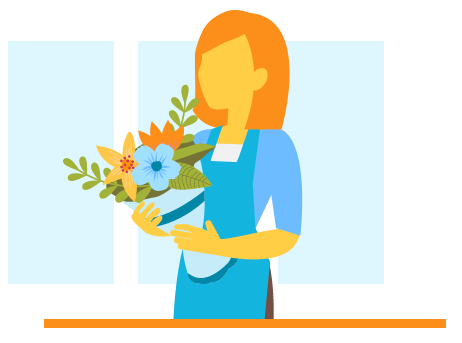 Learning how to sell flowers online is a simple task with the abundance of ecommerce technology available these days. It helps if you already have a brick-and-mortar flower shop, employ a staff, know all the best techniques for growing flowers and already have a greenhouse with a forest of greenery.
You can still get in the game if you're starting from scratch. All it takes is a little floral knowledge, a green thumb and a passion for gardening. If you're starting from the beginning, you'll need plenty of preparation to get your business moving the right direction. Below are some tips on how to sell flowers online.
Purchase all of the equipment you'll need to grow and cut flowers
First, you'll have to get your hands a little dirty. What items do you need to set up a successful flower business? Well, you may want to rent a warehouse or some other storage facility if you don't already have a brick-and-mortar location. On top of that, you're going to need plenty of pots, seeds, spades, soil, pruners, sheers and the like. Make sure you have a direct line to a water supply; this will be a crucial part of learning how to sell flowers online correctly.
Pick a shopping cart that best suits your business
A great online storefront requires a highly customizable shopping cart platform. Prior to setting up your store, you're going to want to find an eCommerce software suite that has the right tools of the trade. You can define certain products, but you may want to offer your customers the ability to customize their own arrangements. You'll want a shopping cart that gives you this option. Other great features like built-in marketing tools, product zoom, a backend customer relationship manager and a simple checkout system will have you learning how to sell flowers online in no time at all.
Establish a relationship with the right delivery
Unless you plan on investing in your own delivery fleet, you're going to need a stalwart delivery company that you can count on. If your shopping cart software is a strong one, you can integrate your order system with the delivery company for more efficient order fulfillment. (This might be one of the most important parts of the process) Once you've found the right company and signed a contract, you're on your way to learning how to sell flowers online the right way.
Gain visibility with a strong SEO strategy
Ever heard of search engine optimization? It's a practice that businesses everywhere are putting in place to gain higher visibility on search engines—and it's a crucial part of establishing your brand. You can hire an outside company or bring someone on internally. If you're using the right shopping cart solution, you may even be able to tweak some of your SEO strategy without much technical experience.
Grow your Online Business with Our Sell More Tools
A suite of tools to help you sell more every day in your store

Daily Deals
Autoresponders
Group Deals
Abandoned Cart Emails
Make-an-Offer
Product Reviews Emails
Social Wish-Lists
Newsletter Smartlists
Gift Registry
Expert Technical Support.
When You Need it and How you Need it.
Your ecommerce platform is only as good as the people supporting it!
24x7x365 Expert Support
Our Support Team never rests, just like your business, we're always open!
Tickets, Phone and Chat
Contact us via our Support Ticket System, Phone or Live Chat.
United States Based
Never outsourced, our Support Team operates 100% in-house from our South Florida offices.