How to Sell Video Games Online
There's never been a better time to build a video game eCommerce website.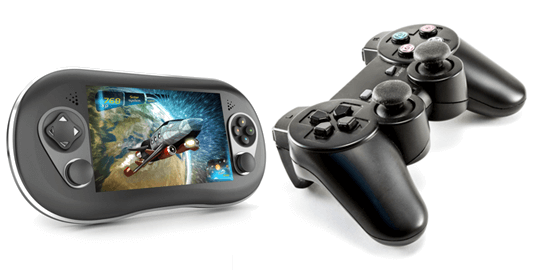 Who said playing video games couldn't make you a million bucks?
If you're considering learning how to build a video games eCommerce website, you've come to the right place. Shift4Shop is a software suite that can help you get your at-home business off the ground. All you need are the right tools and hard work to get going in the right direction.
How to Build a Video Game eCommerce Website
It's all about pushing the right buttons at the right time
Like video games, online business is all about pushing the right buttons at the right time. You're good at what you do. Why not profit from it? If you're ready to be your own boss, it doesn't take much to learn how to build a video games ecommerce website. Take a look at some tips & tricks below.
A strong software platform is an absolute must
Choosing the right game console is important to a gamer's experience. In the same way, your software platform is the first important choice you'll make for your business. Choose a top-tier brand name — one that offers flexibility and a market-leading feature set. Dependable, long-lasting software is the sign of a reliable company.
Design an eye-catching store
The best games also have some of the best graphics. Your store should have a solid design, but that doesn't mean you have to be a designer to get there. Choose the right template from your software's library and customize it to fit your store. A solid design is a must-have when you learn how to build a video games eCommerce website.
Upload products to your website
Once you've chosen the games you'll sell, the next thing you'll need to do is upload them into the system. Make sure to leave space for gamer's to review their purchases. Upload high-res screenshots from the games themselves to entice gamers to make a purchase. Strong imagery can have a very positive effect on your sales.
Configure your payment options
Online shoppers like to use trusted outlets to make their purchases. That way, they can buy with confidence. As you learn how to build a video games eCommerce website, you'll understand that integrating payment solutions like PayPal Express is a great way to earn shopper trust right off the bat.
Set up your tax rules
Like any business owner, you need to pay taxes. Your software will come in handy here, automatically calculating tax on a purchase-by-purchase basis. You'll still need to configure the rules, though, based on the unique needs of your business.
Launch your site to the public
Congrats! Your site is ready to go. You've learned a lot about how to build a video games eCommerce website. Continue to learn as you go and watch your business grow.
How to Sell Video Games Online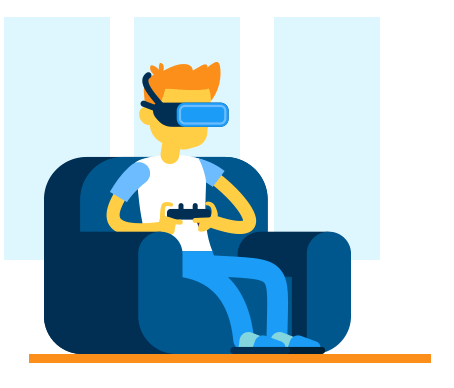 Avid gamers can learn how to sell video games online and get themselves a nice discount on their own diversions, too. Maybe you've never considered the possibility of starting your own small business. But, with today's technology, you can get your online store up and running in a single day if you have the drive. So put down the controller, pick up the mouse and get clicking; we're going to give you a brief tutorial on how it's done.
Hey, we get it — you're a technologically savvy person. Choosing the right software should be a cinch. But there's more to it than that; if you want to learn how to sell video games online, check out some of the tips we've listed for you below.
Find a unique value proposition
There are plenty of destinations online to purchase video games, so what makes your store unique? Consider starting off selling only products for a specific game system; that way, you can establish credibility as a top retailer of products for that game system. Once you've built a solid following, you'll have the opportunity to add more brands and products to your online store.
Use your passion to your advantage
As you learn how to sell video games online, you'll also learn that your passion for gaming can be used to your advantage. Establishing a brand that resonates with your audience and writing copy that your customers will find compelling is simpler when it comes from the heart. You're a storeowner, but you're also a gamer. Be sure your customers know that, and you'll build an automatic rapport and create immediate trust in your brand and, consequently, your store.
Research the tools to get the job done
Of course, you can't start selling without the right tools. Gamers are familiar with technology, and if you're one of them, you shouldn't have much trouble finding the right software based on reviews across the web. Still, learning how to sell video games online requires a special touch; it makes sense to implement features like product suggestions, reviews and more on your site to help shoppers make the right decision.
Promote your store using social media and marketing
You can't make it in the world of online retail without a strong marketing plan. As you learn how to sell video games online, you'll find that marketing will take you a long way. Consider advertising your store in social and mobile gaming platforms to help drive more customers to your site. Create a Facebook store (simple with the right eCommerce software) and use it to promote and sell. Create a newsletter to keep customers in the know.
The more you do in the way of marketing, the more visibility you'll gain as you launch your very own online business.
Grow your Online Business with Our Sell More Tools
A suite of tools to help you sell more every day in your store

Daily Deals
Autoresponders
Group Deals
Abandoned Cart Emails
Make-an-Offer
Product Reviews Emails
Social Wish-Lists
Newsletter Smartlists
Gift Registry
Expert Technical Support.
When You Need it and How you Need it.
Your eCommerce platform is only as good as the people supporting it!
24x7x365 Expert Support
Our Support Team never rests. Just like your business, we're always open!
Tickets, Phone and Chat
Contact us via our Support Ticket System, Phone or Live Chat.
United States Based
Never outsourced, our Support Team operates 100% in-house from our South Florida offices.