Sell on

Selling your Products on Google to Reach Millions of Customers
Google is more than just a search engine. It's one of the biggest and most recognizable brands in the world, and connecting your website with Google offers many advantages. You can rank higher in search results, sell your products directly through Google, display a ratings badge that boosts your recognition and authority, and much more.
With Shift4Shop, you'll have everything you need to conveniently connect your online store with Google and take full advantage of its powerful tools.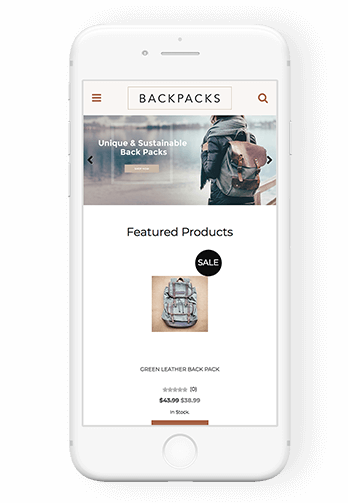 As an industry-leading eCommerce solution, Shift4Shop has kept up with all the advantages and standards implemented by Google, as well as all the tools Google has developed to help business owners reach their audience and sell online.
With Shift4Shop, any business owner can easily connect their online store to multiple Google services like Google Shopping, Google Pay, and Google Customer Reviews to increase product visibility and customer confidence. Shift4Shop is also built closely in line with Google's standards for search engine optimization, ensuring your website will be fully compliant with all current SEO best practices including responsive mobile-friendly design, human-readable URLs, and coding optimization to ensure fast page loading speeds. Plus, visitors browsing on mobile devices will have instant access to your product pages via Google AMP.
Shift4Shop's comprehensive Google integration makes it the top choice among online business owners for building a complete eCommerce website.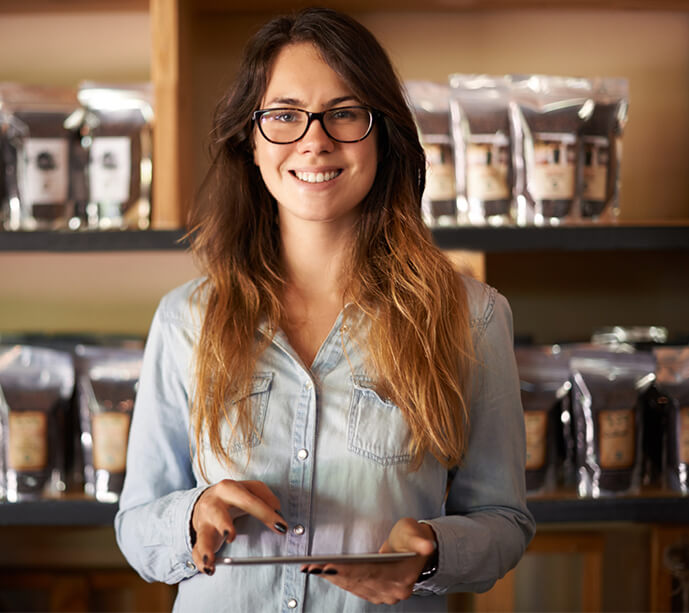 Selling on Google
There's more to selling on Google than you might think. While Google Ads and Google Shopping may come to mind immediately, there are many more tools provided that offer great benefits to you and your customers.
Google Pay
Google Pay is a digital wallet that customers can use to save their payment data to streamline later purchases. It works for in-app purchases and tap-to-pay purchases on Android devices such as smartphones, tablets, and watches. Google Pay can also be used on desktop computers using the Chrome browser and is also accepted at millions of brick-and-mortar locations. Customers love Google Pay because it makes purchases more convenient and secure by eliminating the need to enter their information on participating websites. This is especially important for mobile devices, where entering a card number is often inconvenient. Since Google Pay is also accepted in person at many locations, some customers prefer to rely on it rather than carrying their credit cards with them — instead, they only need their phone or watch.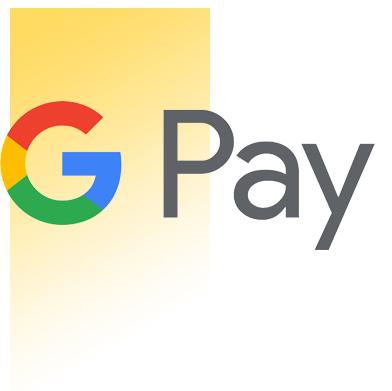 Shift4Shop makes it easy to accept Google Pay on your online store and make your website more attractive to the millions of customers who use Google Pay daily. You can eliminate the uncertainty that new customers feel when confronted with the need to enter information on an unfamiliar website, reduce checkout friction, and gain the prestige of having your website associated with Google. Shift4Shop's Google Pay integration is built right into your online store's dashboard and requires no code knowledge or special skills to set up.
Google Customer Reviews
Formerly known as Google Trusted Stores, Google Customer Reviews are a method for online store owners to gain and publicly share feedback about their business. It works by letting customers opt in to receive a survey after they've completed checkout at your online store. You can then display a Google Customer Reviews badge on any page of your website. Your Google Customer Reviews badge shows your overall Seller Rating, the aggregated star rating of all your survey reviews, alongside the familiar Google branding which immediately gives new visitors confidence in your business. Your Seller Rating is also displayed on your Search ads and Shopping ads.
Shift4Shop is fully integrated with Google Customer Reviews, which makes it simpler than ever to add Google's authority to your online store. You can connect your online store to your Google Merchant Center account in moments and configure a range of options for your feedback surveys and the appearance of the Google Customer Reviews badge on your website, all from your Shift4Shop dashboard.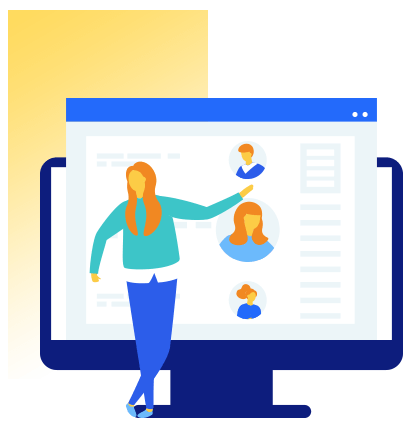 Google Express
Google Express is like a virtual mall where customers can shop from qualifying retailers in one location with a few additional benefits. Participating brands include large retailers like Costco, Target, and Best Buy along with qualifying local merchants. For customers, benefits include same-day or overnight delivery and free shipping once a minimum order amount is met. Shopping is done by-store rather than through a combined retailer marketplace, so Google Express is a quick way for customers to buy from brands they already trust. Google Express is currently available only in the continental United States.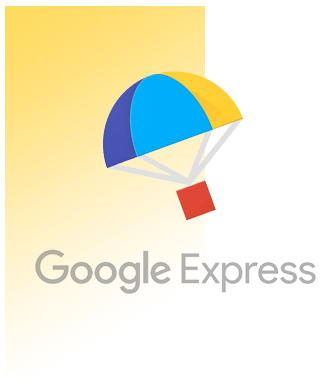 Advertising on Google
When you think about advertising on Google, you probably think specifically about Google Ads — however, ads are only one of the available methods of using Google to advertise your business.
Google My Business
Google users can discover your business on Google Search and Google Maps, whether they're looking for you specifically or only exploring. Google My Business is a set of tools that allows you to edit your business's local listing to enhance the information that's shown to customers. You can create a full Business Profile with images, contact information, hours of operation, and even your latest news and promotional offers. Any Google Customer Reviews you've received will also be displayed along with your Seller Rating. You'll also have access to analytical tools to tell you where visitors to your Business Profile have come from and how they've found you.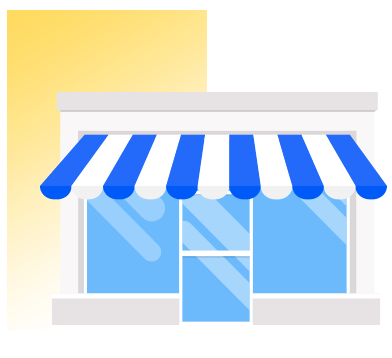 Google Merchant Center
Google Merchant Center is the hub for selling your products online directly through Google. By uploading your product data, you make it available for use elsewhere on Google including Google Ads and Google Shopping. To start with Google Merchant Center, you'll need to claim and verify your business's website URL and upload all your product information — which you also need to be sure to keep updated.
Shift4Shop makes it effortless to manage your products on your Google Merchant Center account by allowing you to upload all your product information to Google directly from your Shift4Shop dashboard. If you need to update information on a product, you can edit it within your Shift4Shop store and then export it to Google rather than updating on both platforms manually. Additionally, you can utilize Shift4Shop's Google Shopping Feed Automation to automatically submit your new and updated products on a daily basis.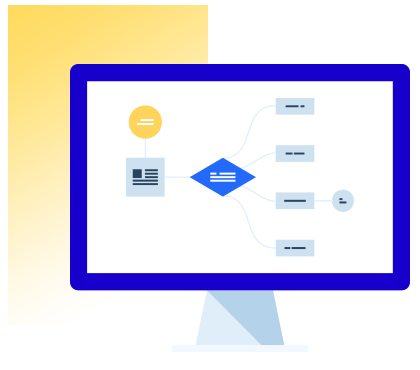 Google Ads
Google Ads, formerly known as AdWords, are very familiar to most internet users. Google Ads is an advertising platform that operates on a Pay-Per-Click (PPC) model and displays ads based on the user's cookies and any relevant keywords. Google Ads are displayed alongside Google searches and on websites that serve advertising through Google AdSense. Google Ads offer advanced features like geotargeting, remarketing, event countdowns, and more.
Manage Your Website with Google
Google provides several valuable tools for tracking and analyzing the sources of your traffic and the performance of your ads. Shift4Shop's Google integration enables full usage of these tools to benefit your online store.
Google Tag Manager
Google Tag Manager is a system for managing the JavaScript and HTML tags you use for tracking purposes on your website. It provides a framework for tracking Google Ads conversion rates, Google Analytics data, custom tags, and much more without needing to edit your website's code. Google Tag Manager makes it much easier to gain a strong eCommerce advantage through remarketing, detailed traffic analysis, and more.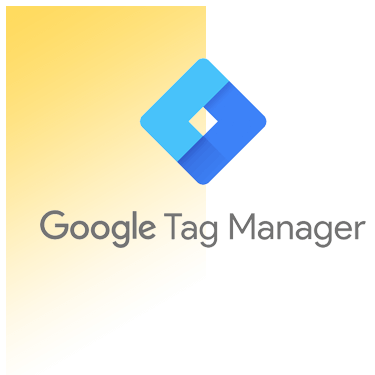 Google Search Console
Google Search Console is a set of tools and reports dedicated to helping you optimize your website to perform as well as possible in search results. You can see the search queries that bring visitors to your website and use the URL Inspection tool to see your pages from Google's point of view. If issues are found that affect your website's SEO, you can opt to receive email alerts to help you stay on top of potential problems. You can also check Google's index coverage of your site to make sure that all your pages are being crawled correctly, and submit sitemaps to make crawling easier — which you can automatically generate with Shift4Shop.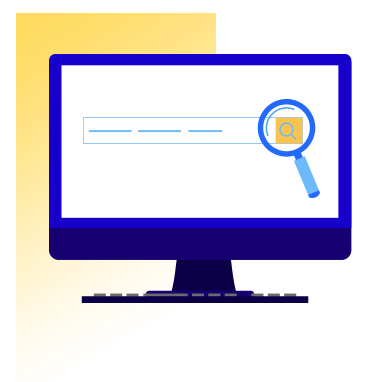 Google Analytics
Google Analytics provides detailed information on your web traffic by monitoring your website through tracking tags (such as the tags you can manage using the Google Tag Manager). You can use this information to understand where your visitors are coming from and how they use your website. These insights are extremely valuable for identifying strengths as well as areas for improvement in everything from your marketing to your website layout. You can further expand the capabilities of Google Analytics on your website by using the Enhanced Ecommerce plugin, which analyzes online-shopping-specific interactions like product impressions and clicks, add-to-cart actions, checkouts, transactions, refunds, and more.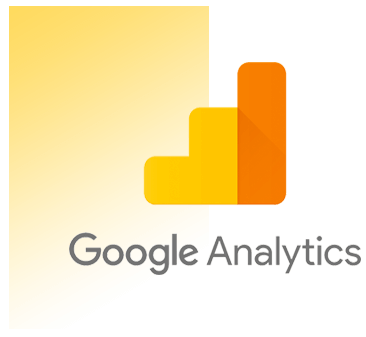 The All-in-One Google Storefront
Shift4Shop is the most powerful eCommerce platform for selling online
Rank Organically on Google
with the Best eCommerce Platform for SEO
Shift4Shop has more advanced built-in SEO features than any other eCommerce platform, each of which gives your website an edge against your competitors. Since Google defines the gold standard for search engine optimization, we've implemented their tools and standards directly into the Shift4Shop software.
Google AMP
Google AMP (Accelerated Mobile Pages) is an open-source project with the aim of improving web browsing on mobile devices. The AMP project has been developed with the input of thousands of web developers and content publishers to ensure a flawless mobile browsing experience, which has become vital to modern website design since more and more users primarily browse and shop from smartphones. AMP-enabled web pages load almost instantly, eliminating the issue of slow load times and vastly reducing website bounce rates.
Shift4Shop's Core themes include full Google AMP implementation on your website's product pages, making it simple to bring this advantage to your own website. Customers are more likely to browse for longer periods, buy more products, and return to your online store more often thanks to the seamless browsing provided by Google AMP. Plus, Google's search algorithms favor mobile-friendly websites that use AMP, meaning you'll also get a boost to your SEO.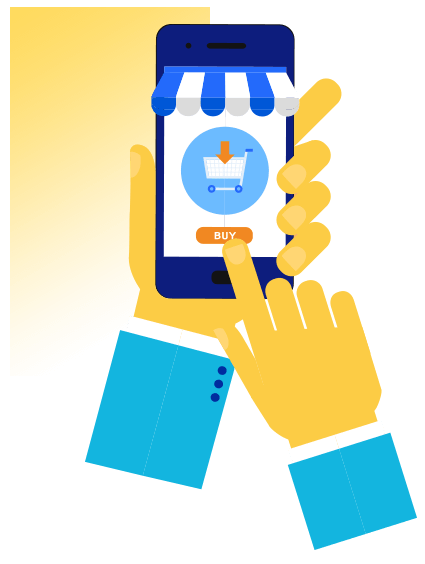 Schema.org Structured Data
Schema.org is a standard for organizing data to improve how the different pages of your website appear in search results. It helps search engines understand what the information on your website means and how to display it. For example, product names, star ratings, release dates, and other types of product information can all be properly shown in a search result by correctly structuring the data. This improves your search rankings by providing search engines with more information to compare against the searches customers perform, and makes your links on results pages much more appealing and "clickable" by including this information.
Shift4Shop fully supports rich snippets using Schema.org structured data, with the code for generating these rich snippets already built into your website. Your products will appear in search results with all the extra structured data that makes customers more interested in clicking.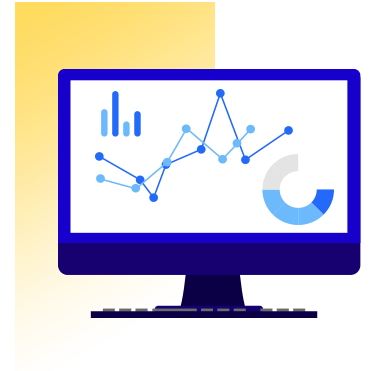 Dynamic Google Sitemap
XML Generator
A sitemap is a list of pages on your website that you can submit to Google to make it easier and faster for your pages to be crawled and indexed properly. Sitemaps also explain the relationships between your website's pages and other files (like images and videos) and show which pages are most important or get frequent updates. Since Google crawls and indexes pages by following links, a brand new website may not be found and listed quickly — likewise, a large website with tons of pages and files may take a long time to be fully discovered by Google. Creating and submitting a sitemap allows Google to quickly understand and index your website so it can start appearing in search results.
While sitemaps are an important tool, they can also be difficult to create properly, especially for eCommerce website owners with limited technical knowledge. Shift4Shop solves this problem by including a dynamic XML sitemap generator that can create a full sitemap within minutes. Plus, the sitemap is automatically updated when you add, change, or reorganize products and pages.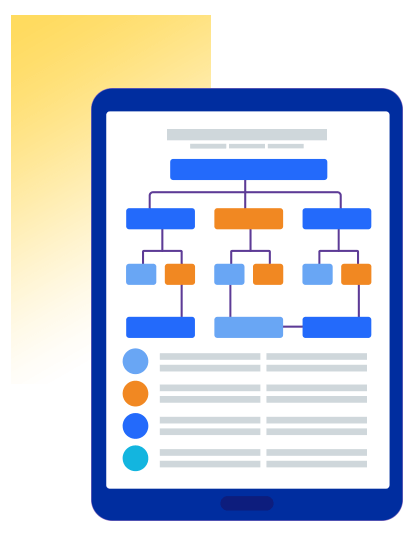 Google Progressive Web App
Progressive Web Apps provide a method for website owners to create an "app" version of their website that visitors can access from their home screen. Progressive Web Apps provide several advantages: they allow you to send push notifications to customers, provide an immersive, full-screen browsing experience, and let customers access your site at full speed even when their internet connection is not reliable. Google Progressive Web Apps are different from regular apps in that the customer never needs to visit the app store to download or install them. Instead, they provide the customer with a fast way of saving your website to the home screen on their mobile device for quick access. Plus, customers can even be automatically prompted to add your app to their home screen when they visit your website in Chrome.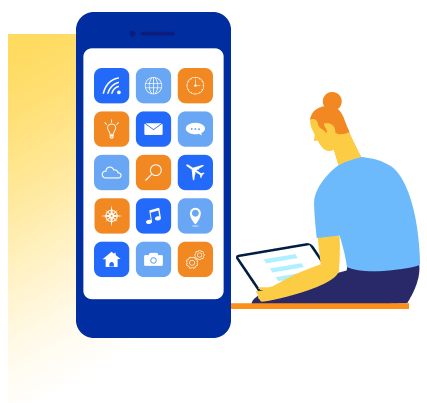 Shift4Shop includes everything you need to sell online
Frequently Asked Questions
How can I sell my products on Google?
To sell products on Google, first you need to open a Google account and become a Google Merchant. You will also need an existing online store (choosing a recommended platform like Shift4Shop will simplify the process). Sign into the Google Merchant Center and configure your account with your store name, description, URL, and other information. When your Google Merchant account is set up, you can create a
Google Shopping
Feed in your Shift4Shop dashboard that will contain all the information to export your products to Google. From there, you're ready to bid on the keywords that will help your products rank higher in
Google Shopping
results and Google Ads.
What is the Google Shopping Network?
The
Google Shopping
Network, often simply referred to as
Google Shopping
, can be found under the Shopping tab at the top of search engine results pages. Clicking the Shopping tab will show the visitor a huge range of products that match the keywords they searched for, complete with filtering options like "Available nearby," "New items," color, price, and brand. A customer who clicks one of these products will see additional information including the different stores and pricing where this product can be found.
Google Shopping
Ads are also shown directly on search results, making them a fantastic way to make shoppers aware of your products and brand.
How Much Does it Cost to Sell on Google?
The cost of selling on Google will depend on your product, industry, and channel that you decide to use for advertising. Each industry has its own Cost Per Click (CPC) which depends on the competitive landscape. To find out how much a potential campaign will cost you, you can use the free Google Keyword Planner Tool.
What is Google Merchant Center Used for?
Google Merchant center is the backend of your
Google Shopping
campaign. The Merchant center is where you will upload your products to be able to run product listing ads through your Google ads dashboard.