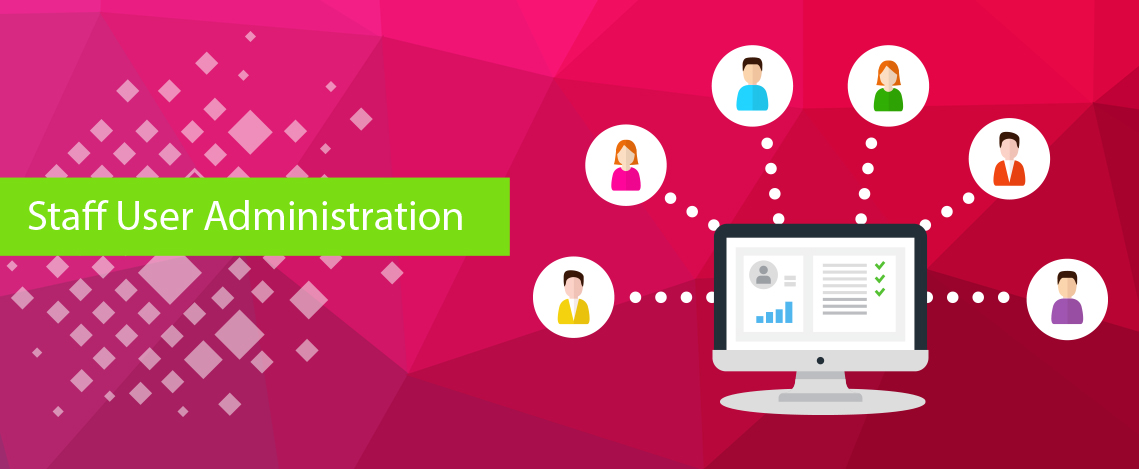 Store Staff User and Role-Based Permissions
It's definitely possible for a small eCommerce business to begin with a single proprietor, and many successful businesses have started out that way. But if you have your eyes on growth, eventually you'll need help, whether from business partners or hired employees. A successful online store makes more sales, deals with more customers, and has more inventory to keep track of, so eventually the only way to keep up is to split the workload among staff. But who is going to manage the online store itself? Can more than one person log in?
With Shift4Shop, you always have the option of adding Staff Users who can log into your Shift4Shop Online Store Manager and access only the features you've allowed them access. Each Shift4Shop plan comes with a number of available Staff User slots as default, and you can add more as needed — if you don't want to upgrade, you can simply purchase additional Staff User seats at any time.
A complete administration system lets you define Staff User permissions on an individual basis, ensuring that your employees can log in to handle orders, edit products, or even have full administrative access, all at your discretion. With Shift4Shop's Staff User Administration, you can set up your employees' accounts exactly as you need to.
Create and control your online store staff users
Flexible Staff User system — receive a number of seats included with your plan, and add others as needed
Use predefined roles to define user's permissions sets
Configure unique roles by choosing permissions one by one
Access complete logs of all user activity, so you can monitor your staff's actions and track changes to your online store
Set up 2-Factor Authentication 2FA, or restrict user to a specific IP address for enhanced security
Shift4Shop's Staff User Administration in Action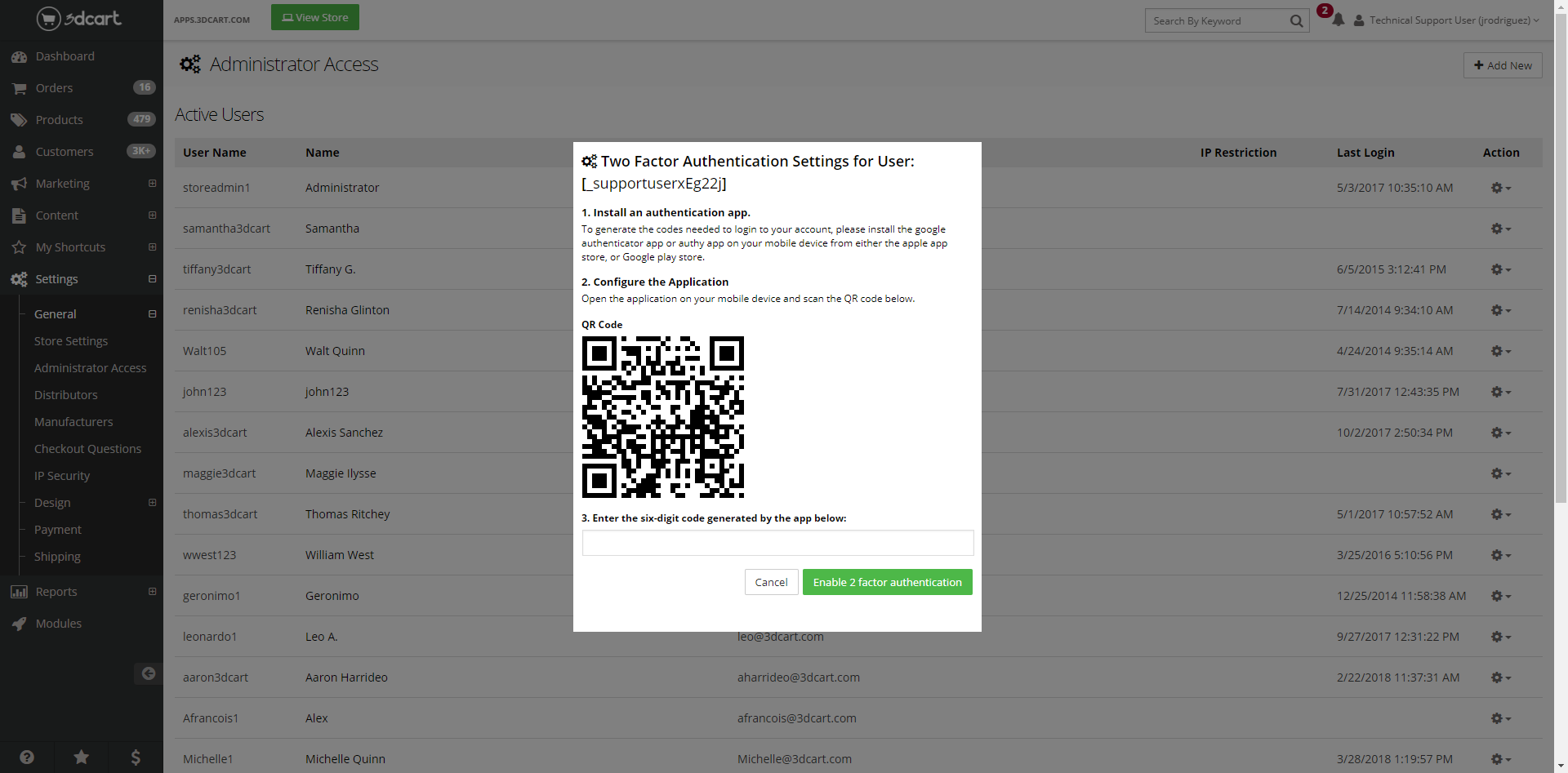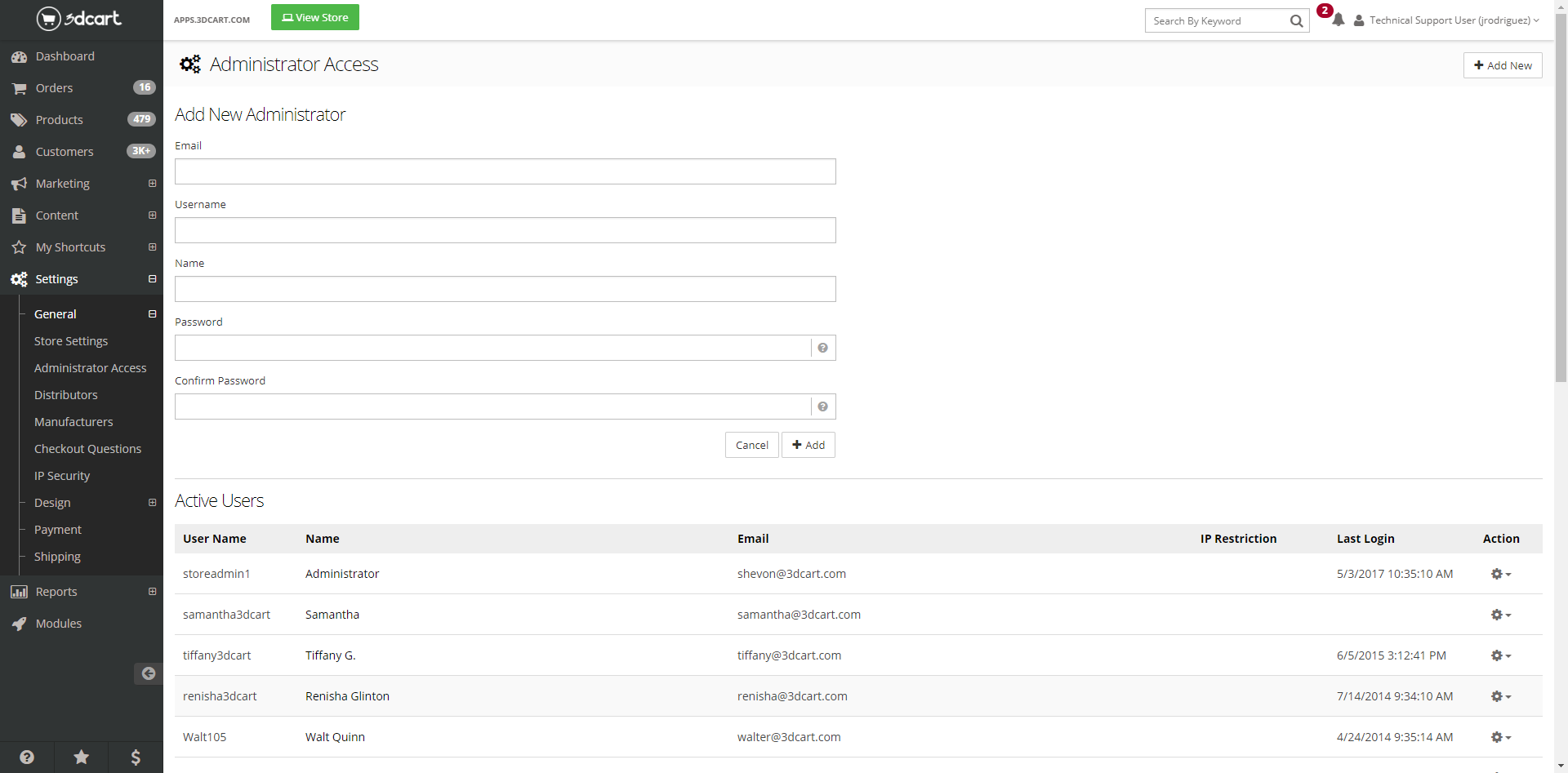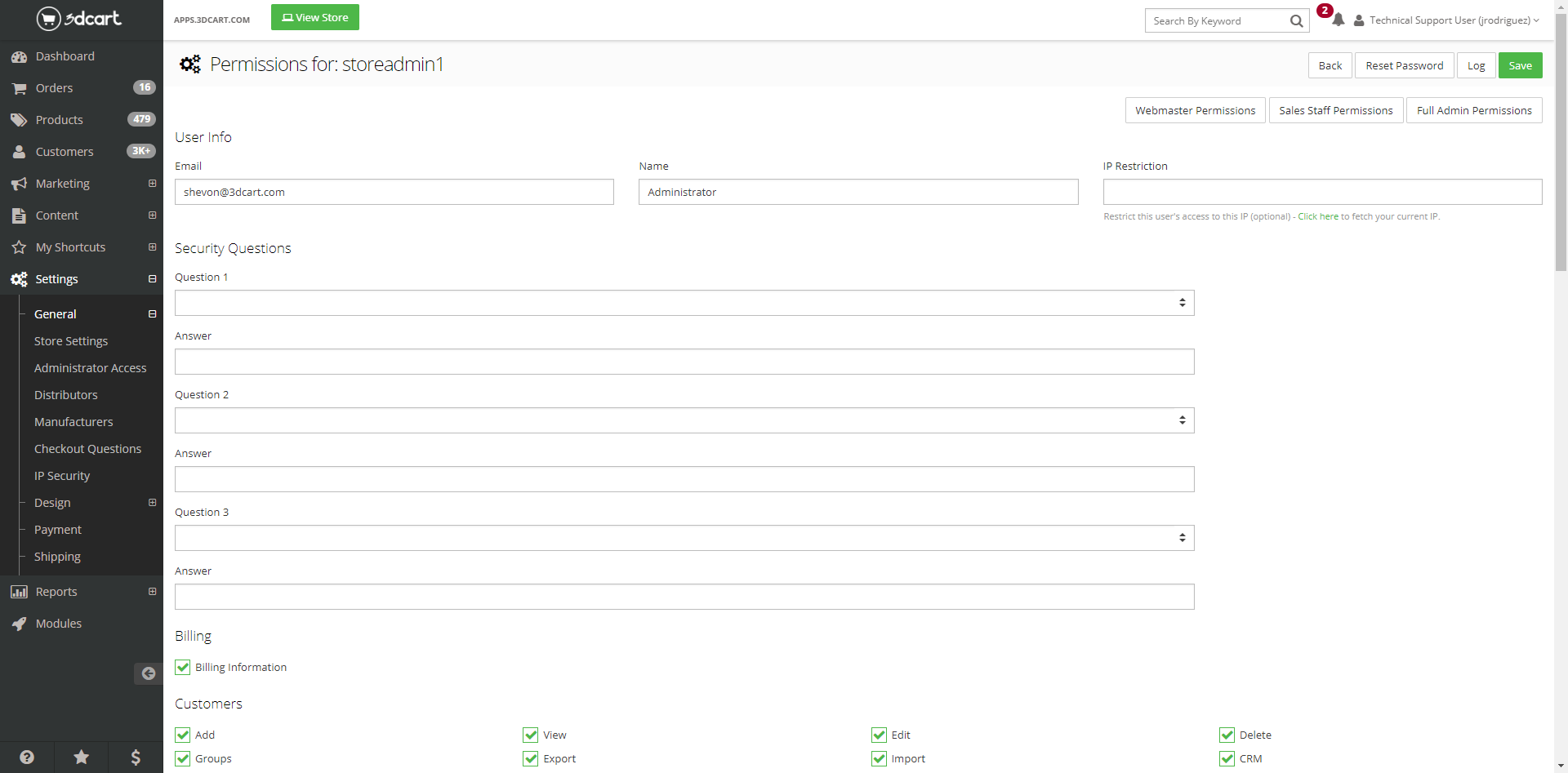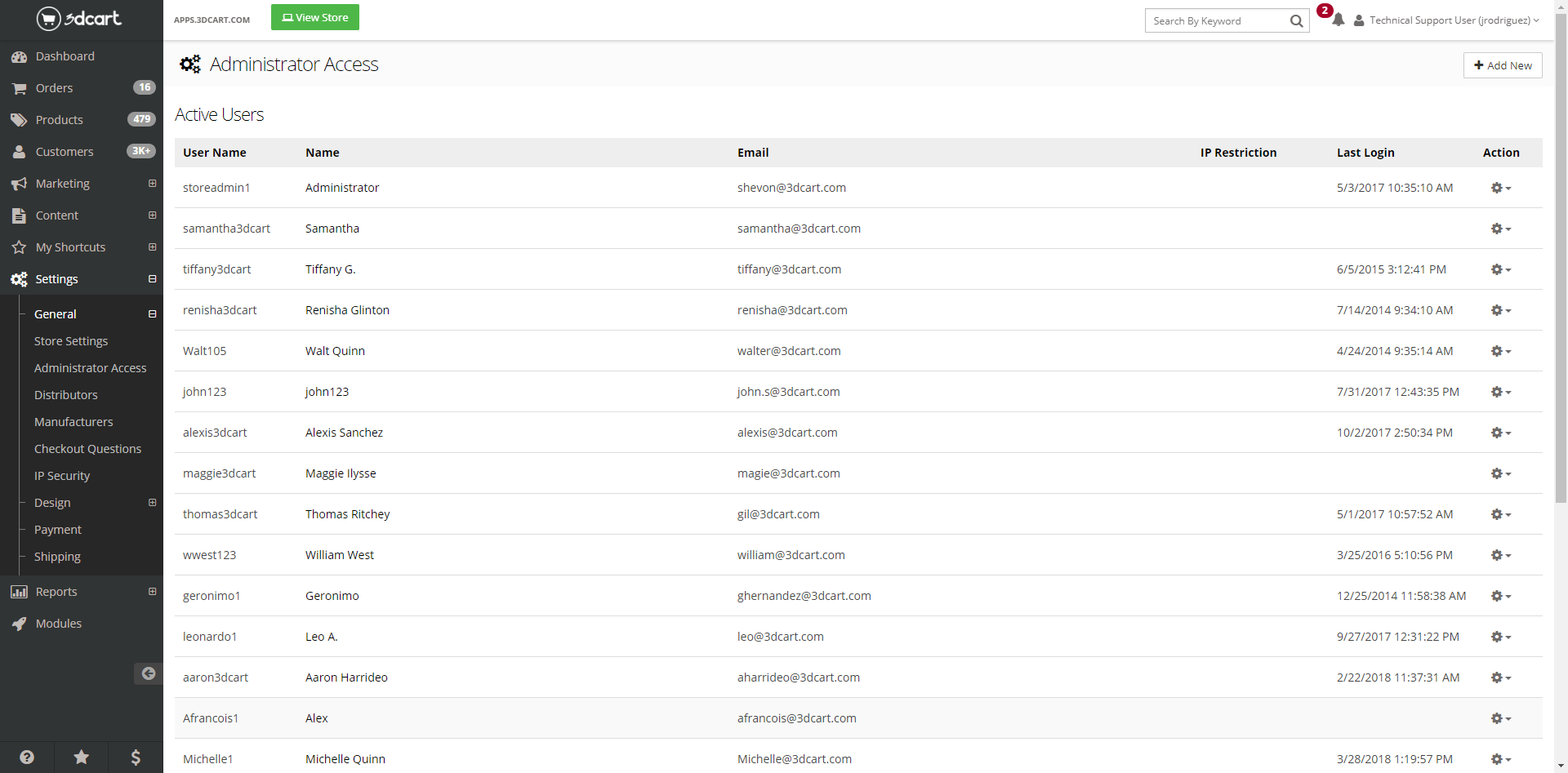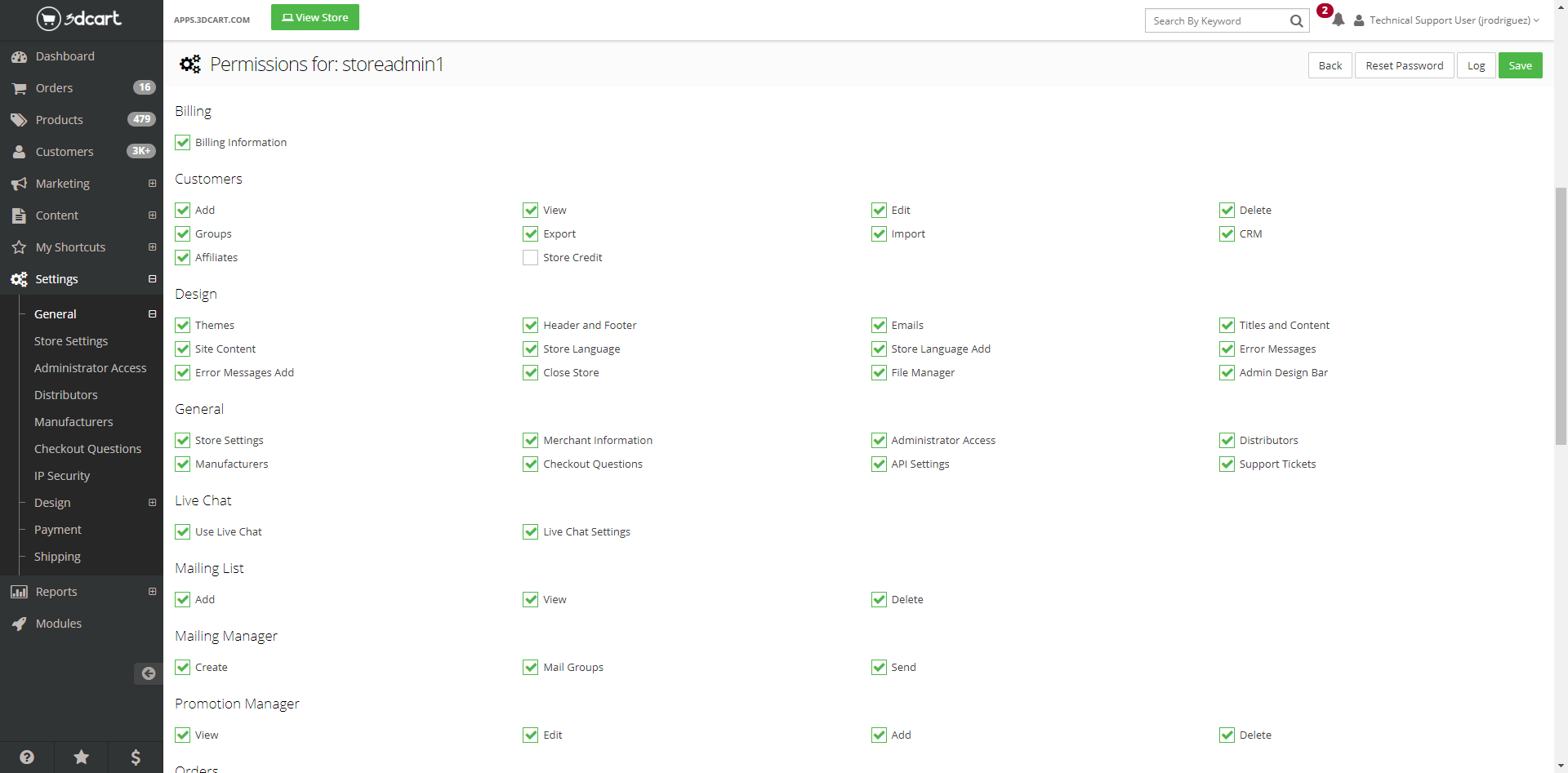 Staff User Administration Frequently Asked Questions
How do I add a new Staff User?
In your Shift4Shop Online Store Manager, click Settings, then General, then Administrator Access in the left-hand navigation. At the top right, click +Add New, and then fill out the user information. Next, click on Action and then Edit to set up the new user's permissions.
I only want my employees logging in from my office. How can I implement this restriction?
You can restrict users to only be able to log in from a specific IP address, if you have a Static IP address from your current Internet Service Provider. Simply add this IP address to the Staff User's settings page.
How many Staff User slots come with each plan? How do I get extras?
On the free End-to-End eCommerce plan, you have access to an unlimited number of staff user slots. Otherwise, you can purchase additional Staff Users on an individual basis on our Additional Staff Users app page.
Successful stores Testimonials
"As a way of introducing my son to the family business I made an account for him on our Shift4Shops store. It was very easy to start him out with only a few limited capabilities and give him more responsibility at a later point. I also have a couple of part-time employees, and one of them only handles live chat, while the other can only see our reports for accounting. It was really easy to set this up with just a couple of check boxes. Very flexible"