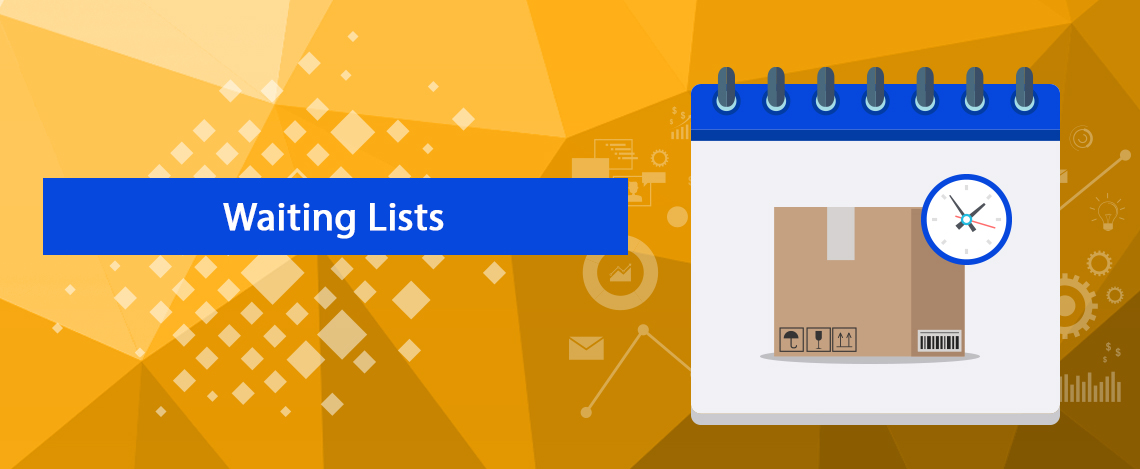 Waiting List & Back in Stock Notification
Just because a product is out of stock doesn't mean customers should hit a wall when they want to buy it from you. And sometimes, you're going to start selling an exciting new item in a few weeks and you want to get your customers excited about it right now. There's a single feature that can handle both of these situations on your online store: the waiting list!
Shift4Shop's built-in Waiting List module is a simple, quick way to add this feature to your online store. Keep your customers informed by notifying them when their desired product is back in stock, or create product pages for new releases early on so you can start your marketing long before the product is available. Build customer loyalty and create a sense of anticipation with waiting lists.
With Shift4Shop's Waiting List feature you can:
Let customers sign up for the Waiting List for out-of-stock or not-yet-released products
View all customers on a particular Waiting List and automatically notify them when the product is available
Create Waiting Lists globally for all products, or for specific products only, at your discretion
Shift4Shop's Waiting List Module in Action
Shift4Shop's Waiting List Module Screenshots


Waiting List Module Frequently Asked Questions
Do I have to switch products over to the waiting list when they go out of stock?
No, it's automatic! If the waiting list is enabled for that product, the "Add to Cart" button will change automatically to "Put Me on the Waiting List." When you get more inventory in stock, the button changes back to let customers add the product to their cart.
Can I take a customer off the waiting list if they change their mind?
Yes, you can delete customers from the waiting list for a product, and if necessary you can delete the entire waiting list for a specific product.
How do I notify customers when a product is back in stock?
You can send back-in-stock notifications to customers on a product's waiting list with a few clicks, or configure these to go out automatically.
Testimonials from customers using the Back in Stock Notification