Sell More on

with

Engage Millions of Shoppers by Selling on Instagram
Instagram is the top social media marketing platform for customer and follower engagement. Every day, millions of Instagram users post tons of photos, follow their favorite brands and influencers, and look for new products and ideas. And now, 3dcart makes selling on Instagram easier than ever before.

Grow your business through Instagram's powerful social culture
Millions of users have flocked to Instagram for a look into the lives of their favorite brands, celebrities, and friends. People share all types of photos in their Instagram stories from selfies to food to new products they love. Influencers thrive by providing exciting content for their fans to follow and emulate. And you can use all this social media marketing power to help sell your products to an audience of millions!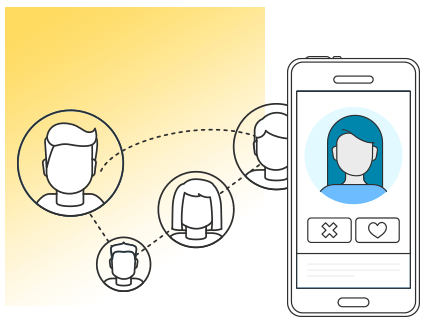 How to Start Selling on Instagram
There are a few steps you need to follow before you can start selling products on Instagram. Follow this strategy and you'll have a great foothold for your online business, both on and off social media.

A website for your business
In order to fully establish your brand, you need a website and online store to serve as your central hub on the internet. The best way to create your website is by using 3dcart, a full-featured eCommerce platform that makes it easy to build a complete website with an online store.
A Facebook Shop
Once you have a website for your business, the next step is to set up a Facebook Shop to upload your products to Facebook. You can easily add products to Facebook through your 3dcart online store, complete with product photos, prices, and star ratings. 3dcart will keep your sales and inventory synchronized across Facebook and your website.

An Instagram business profile approved for shopping
Connect your Instagram business profile to your Facebook Business Page to allow Instagram to link your tagged products. To qualify for shopping on Instagram, your business must sell physical goods with no age restrictions and be based in one of the selected countries. Check out Instagram's guidelines on how to get approved.
How to Add Products to Instagram Stories
Once you're approved for shopping on Instagram, turn on product tagging in your Instagram settings. This will let you connect your Instagram stories to specific products. You can tag products in your Instagram shoppable posts as well as adding product stickers directly to your photos! Both can be done right in the posting/uploading menu. If you're adding a product sticker, you can even choose the location where it will be shown on the photo or video. Product tags and stickers are added after you upload your content and add filters and a caption. Don't forget to add hashtags relating to your products and their benefits!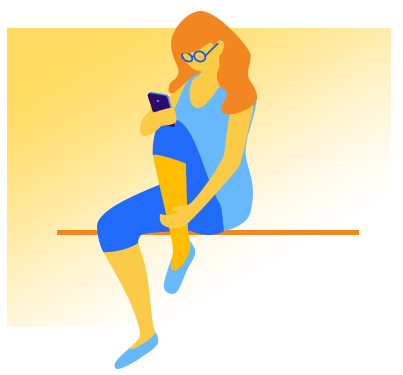 Tips for Selling Your Products on Instagram

Be approachable!
Instagram users like to feel connected to others, so let your brand's personality shine through in your stories.

Don't be afraid to sell!
Make your special promotions part of your images so people see them instantly, without needing to look at the caption.

Leverage the power of social proof.
If your customers start posting pictures of your products, contact them for permission to use their photo in a future promotion. Your customers love this recognition too!

Look at Instagram ad campaigns for inspiration.
Compare popular sponsored posts in your Instagram feed to less popular ones. What are the heavy hitters doing to make their posts more likes and comments? This knowledge also comes in handy if you decide to dive into Instagram ads for your own business.

Use hashtags effectively.
You'll get more engagement if you use hashtags popular among your target audience and ideal customers. Don't make your hashtags overly broad, but don't make them overly specific either — instead, use separate hashtags for each aspect of your products and brand.

DON'T rely on links to your online store.
Instagram doesn't allow active links in photo captions, and if you tell followers to type in a URL, you'll lose many of them. Use the product tagging and sticker features instead.

Be serious about the quality of your photos!
Instagram is a completely visual medium, so be sure to take high-quality photos and videos that show off your products to best advantage.

Cross-promote!
Don't focus solely on Instagram. Publicize your products and promotions across Facebook, Twitter, and any other platforms you use.

DON'T forget your website.
Your eCommerce website is more than just a quick way of sending products to your Facebook Shop; it's a powerful branding tool you can use to build your business and earn long-term customers through email newsletters and special promotions.
Why 3dcart is the Best for Selling on Instagram
3dcart is the best eCommerce platform for any social media entrepreneur.
It's easy to use and loaded with cutting-edge tools for selling online. With 3dcart, you can stake your claim on the internet with a gorgeous website that can be fully customized to match your brand's look, feel, and culture. Handle orders from a centralized dashboard and keep your inventory count synchronized across all the platforms you sell from. Communicate with customers, encourage loyalty by offering reward points, get customer reviews for your products, and much, much more.
Since selling products on Instagram relies on the Shop tab of your Facebook Business Page, you'll need a robust set of Facebook connection features. 3dcart more than fits the bill, providing a product feed that adds your products to your Facebook Shop and keeps checkout on your own website to entice customers to return. Customers can also use their Facebook login information to sign into their account on your store, further smoothing their buying experience. 3dcart also integrates with Facebook advertising, so if you decide to set up an ad campaign, you'll be ready to go.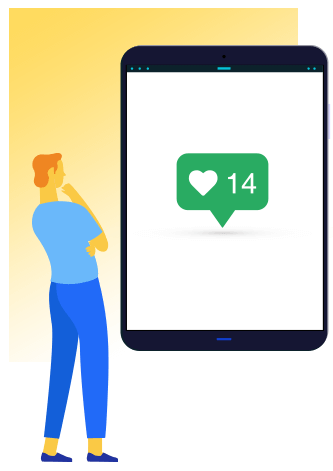 How to Get Started Selling on Instagram
If you want to sell on Instagram but haven't yet chosen a product to focus on, be aware that you need to sell physical goods that comply with Instagram's merchant agreement and commerce policies. You may want to choose items from your online store that will work well in your Instagram posts and stories.
As you go through the process of setting up your Instagram and Facebook business accounts (if you haven't already), you'll have some time to come up with a plan of action. Think about which products to focus on, what hashtags to use, and how best to showcase your products in a way that will make them appealing to your target audience. By the time your Instagram account is going through the review process required to enable Instagram shoppable posts, you should be ready to make at least one targeted post a day.
Use this list as your reference and answer these questions to come up with your plan:
1

What physical products do I sell that would work well for Instagram sponsored posts?

2

Do these products comply with Facebook and Instagram restrictions?

3

Are there current, popular hashtags that relate to how people use these products in daily life?

4

Do my products offer a solution to a problem?

5

What are other Instagram sellers doing with similar products (if any), and is it working for them?

6

How can I improve upon others' strategies to make my own brand stand out?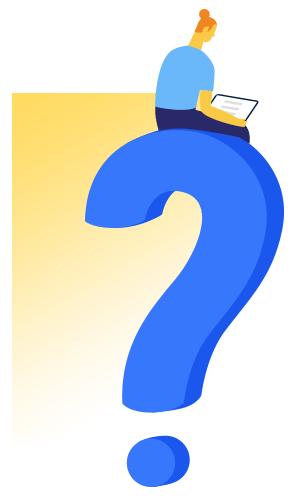 These questions will help you choose the right product to sell and understand how to properly tag them to get them seen. You'll also be able to develop a strategy for presenting your products and showing off how they can improve the lives of your customers.
Looking at existing sellers in a similar niche can be a big help, as long as you remember that you won't get anywhere with simple imitation — you have to follow the trends enough to be popular, but not so seamlessly that you blend in with others. People on Instagram want to see the authentic you, or at least an authentic personality behind your brand. Learn from other sellers but make sure your own voice can be heard.
3dcart includes everything you need to sell online
Selling on Instagram FAQs
Why do I need a Facebook Shop to sell on Instagram?
Instagram uses
Facebook Shops
to pull its product information from; this ensures that only compliant products can be sold on Instagram since they must already be compliant with Facebook policies.
How do I set up a Facebook Shop and what is the fastest way?
First, you need to create a Facebook Business Page and connect it with your eCommerce website. The fastest way to get your products onto Facebook is to use 3dcart to export qualifying products onto your
Facebook Shop
tab. This way, you don't have to add products manually to Facebook; it will simply pull your product names, images, pricing, and other details from your 3dcart products. You'll also be able to manage your orders through your 3dcart dashboard and your inventory counts will remain consistent through synchronization.
Why do I need my own online store if I'm going to sell on Facebook and Instagram?
In addition to the convenience mentioned above, having your own online store offers tons of benefits you can't get with Facebook alone. You'll have total control over your store design and branding, and for many customers, a business isn't "real" or trustworthy if it doesn't have its own website. You can also sell other products through your 3dcart store that may not be allowed on Facebook or Instagram, such as digital downloads and age-restricted merchandise.